---
<Back
06 Another Angle

Pavilion Exhibit
May 2021
Student work


Another Angle is a exhibition about LGBTQ+ art and design. This project includes research, branding, experience, and 3D design. With mentorship from SJSU faculty and local politician, Ken Yeager, this project follows LGBTQ+ design in the United States from the 1970s to the present day.

Click image(s) to enlarge


Abstract

The LGBTQ+ community has created its own spaces beyond just a physical capacity. In an effort to cater to a society that historically rejected them, queer artists, designers, writers, and politicians used their abilities to craft a community. The visual culture derived from this functioned to inspire shared experiences and unite in a way that continues to organize change.

Opportunities to teach LGBTQ+ art and history are met with controversy when presenting it to a public setting or often overlooked when writing a curriculum. As a result, history is not being taught to include the representation of all people. This only allows the LGBTQ+ artists, activists, designers, and history to be forgotten. I want to explore is how these artists produced work from the events. This would allow more people to understand how and why it influences works created right now.



Branding


Using the letter A, the visual language of Another Angle was built off of this using triangles and angular forms stemming from the pink triangle icon used to represent gay individuals.
Collage

Collage elements allow for dynamic and evolving graphics from preexisting materials. Because Another Angle focuses on retelling queer art, collages now use other artifacts as a new object. Collaging also allows further angular and expressive compositions to develop the concepts.

Research

In researching design artifacts I used events and time periods to group and categorize information. Creating a timeline document shows how, over time, design evolves. I selected artifacts based on how well they are known, important events, building off an existing design, and visual impact.

Highlighted Time Periods


1970s
Preliberation
1980s
HIV/AIDS
1990s
Culture Wars
2000s

Strides for Acceptance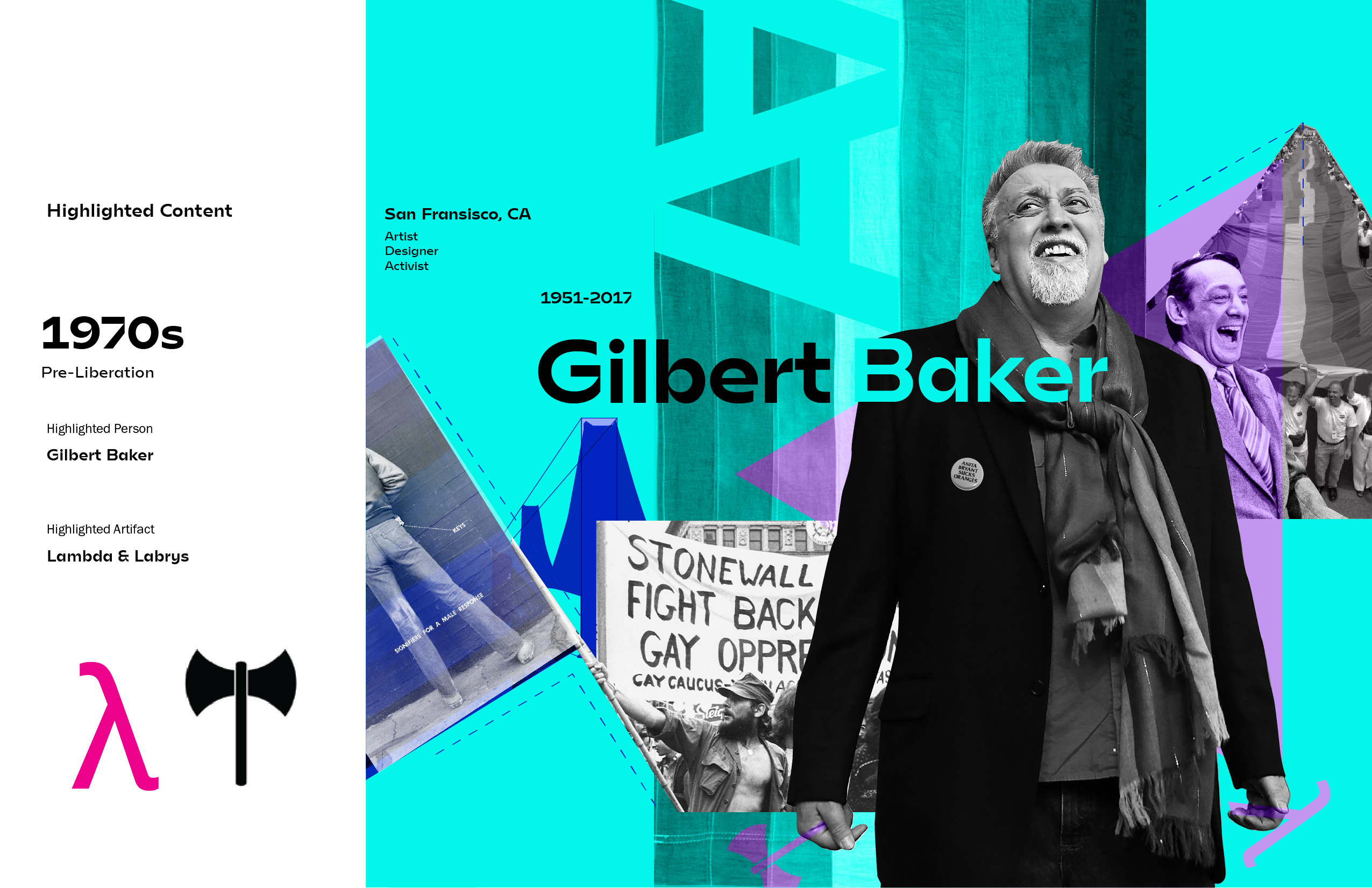 Using the logo element to incorporate a typographic representation of the logo into the Pavillion by literally changing the perspective of the letter A



Rainbow Skylight
To give the space natural light and incorporation of the rainbow flag the skylight gives a colored atmosphere to the pavilion
Rainbow Flag Stripes
Utilizing the tall ceilings an angular and twisting stripe of each color of the rainbow flag hangs. The change in angle represents the changing perspectives and design of the LGBT community.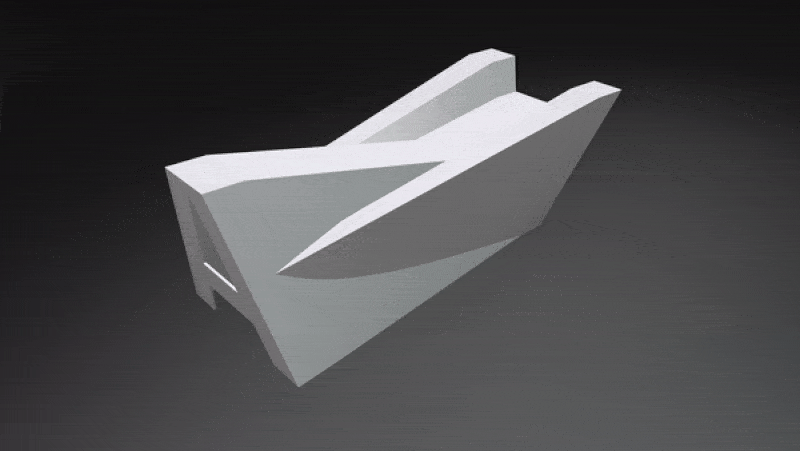 Floor Plan

The floor plan was split into two categories: the topic, being the display panel, and a highlighted element, being an artifact derived from the topic.